Price: $.25 Each – pack of two (FOB Melrose Park, IL)
Quantity Available: 40,000
Case Pack: 200 (4 inners of 50)
UPC Code: 87796200627 (approx. 20,000)
GTIN/ITF-14 Code: 10851084003008 (approx 20,000)
The Brazor Body Razor. Each package containes two disposable double-bladed pivot head razor. Each razor handle measures 10 1/4″ long. Razors also have a sensitive strip providing smooth shaving. The Brazor has many uses and can be used by both men and woman. The long handle allows people to shave difficult to reach areas withy no assistance. Many people can use the Brazor including: men (shaving the back), the elderly, the disabled and physically challenged, and the obese.
This lot is exclusive. This is the entire product and no other exists. The manufacturer has ceased production and this is all the inventory!
PLEASE NOTE: There are two different UPC Code/GTIN codes for this lot. Half the product will have different codes (cases will contain the same code).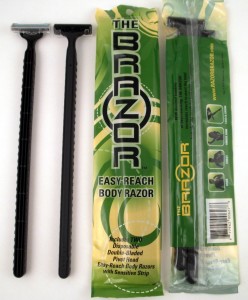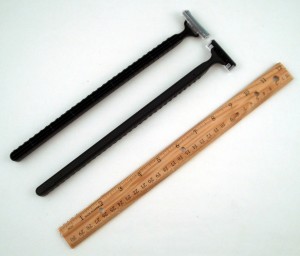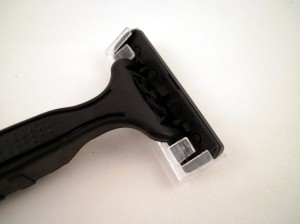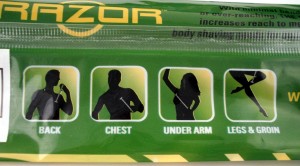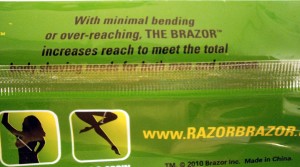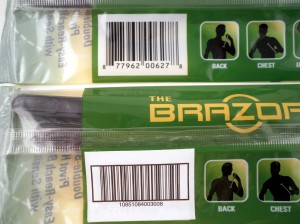 razorPDF (Marketing Sheet PDF)